Broadband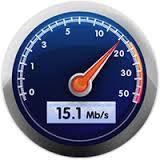 This page will be kept up-to-date with the latest information we have for the roll-out of fast broadband to the village.
See the latest Medbourne newsletter. See also the latest Welland Valley Broadband Group Newsletter.
Our superfast fibre optic broadband service is now live - 15th June 2015. This is the BT Openreach infrastructure that supports a variety of retail suppliers and is the result of the Leicestershire County Council Superfast Broadband programme.
You should be able to contact your supplier to upgrade your broadband service. However, some suppliers may be a little slower than others in offering the service; typically BT and PlusNet are early to market and others follow within a couple of weeks, e.g. Sky,TalkTalk.
Before you order you may want to check out what speed is available to you as this varies according to your distance from the cabinet (opposite the Village Hal). The Leicestershire County Council line checker can be found here. You simply type in your telephone number and it replies with your expected download speed.
Overview
Medbourne is included in the Leicestershire County Council (LCC) Phase I plan to deliver fast broadband to rural areas. LCC maintains a website where the plans for this roll-out are detailed for the whole county. See Superfast Leicestershire.
LCC has chosen BT as its sole supplier for the delivery of rural broadband in Phase I. This involves laying fibre optic cables to replace existing copper wires. However, the current approach is to take the fibre optic cable only as far as exchanges and significant switches; this is termed Fibre to the Cabinet (FTTC). Whilst this will deliver a major improvement in speed, the existence of copper wires from cabinets to properties will slow things down; the extent of this degradation will depend on distance from the cabinet. When, eventually, fibre is extended to properties (known as FTTP) speeds in excess of 100Mb/s will be possible. See below for an explanation of speed.
For Phase II LCC has widened the list of suppliers and, in Medbourne, there's a possibility that an alternative supplier will deliver a FTTP service, giving residents a choice.
Broadband News
In order to reach as many people as possible, news will be delivered via newsletters. These will be posted in this section and also sent out to email and Twitter subscribers. See below:
November 2015 Newsletter
WVBG Newsletter - March 2015
March 2015 Newsletter
December 2014 Newsletter
December 2014 Press Release
November 2014 Newsletter
September 2014 Newsletter
July 2014 Newsletter
Broadband Speed
Measuring broadband speed is very simple as there are many web sites that will do this (just Google "broadband speed"). Alternatively, click here for the uSwitch speed checker.
The key elements are download speed and upload speed. Speeds are expressed in megabits per second (1 megabit = 1 million bits), usually represented as Mb/s or Mbs. For reference a "bit" is one binary digit ("0" or "1"); a "byte" is 8 bits and represents one written character. It is useful to remember this 8:1 ratio as file sizes are normally expressed in bytes (e.g. kilobytes or megabytes).