Medbourne Tennis Club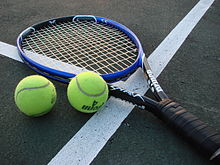 Medbourne tennis club has to be one of the cheapest clubs to join in Leicestershire, yet has the most fantastic facilities and clubhouse. New court surfaces have been laid and there are 3 floodlit courts which are free to members, all for a reasonable joining fee.
The club also offers free junior coaching on a Tuesday with a Professional LTA Coach in Michael Rickman and league tennis for those who wish to play.
Membership Fees for the 2016/7 season are £150 Family Membership. £85 Senior and £30 juniors 12 and over £25 11 and under.
General club play is on Wednesday Morning and Thursday evening from 7pm and all standards are welcome.
Interested in joining? Email the Membership Secretary Michael Rickman or call 01858 565377.