Medbourne Trades and Services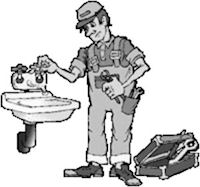 This page is the meeting place for trade and service providers in and around Medbourne. The list of all the business in the village is presented on two pages: Business Establishments and this page. Traders, service providers and specialist skills providers may have their own web site or a full-page description on this site; all the links to further information are provided. The name of the business links to the business' web site, if available.
See the list below:
Social Media, PR and Communications support for small to large sized businesses.
2 Old Holt Road, Medbourne, LE16 8DY.
Telephone: 07801 928569.
Email: amy@birdonthewirecomms.co.uk


Buzz Architects Ltd. have experience of the full spectrum of building types; from the smallest conservatory to the largest house in the residential sector, to large public works and commercial builds, the majority of our current workload is by recommendation. From primary schools to university projects, from GP surgeries to hospital works, from offices to automated warehouses, from extensions to remodelling, to new buildings, Buzz Architects Ltd are committed to high quality design.
The Old House, 10 Old Green, Medbourne, Market Harborough, LE16 8DX.
Telephone: 07971 952474.
Email:karlj@buzzarchitects.co.uk.


A specialist groundsman and related consulting service available for sports pitches and domestic lawns.
Architectural stained glass artist
Limelight Studios Ltd.
25 Main Street,
Medbourne,
LE16 8DT
(01858) 565274
Email: derek@limelightstudios.co.uk


Language tuition
Lingotot is proud to teach our multi award-winning language classes to thousands of children each and every week in a variety of settings; pre-school language sessions; nursery school languages classes; MFL PPA teaching in primary schools; after school language clubs; foreign language drama classes. All of our children's language classes are available Spanish.
30 Main Street,
Medbourne,
LE16 8DT
(07814) 832981
Email: kettering@lingotot.com


Martyn Jones and Associates Limited
Architects, planning applications, building design, extensions.
The Reading Room, 33 Main Street, Medbourne, Market Harborough, LE16 8DT.
Telephone: 01858 565430.
Email: info@mja-architects.co.uk.

Solicitors practising in property, business, wills and family law. Home visits available by arrangement.
Address: 47 Friar Lane, Leicester, LE1 5QX
Telephone: 0116 251 7171
Email: richardhammond@pjhammond.com


Tennis Coaching from a fully qualified LTA Professional plus have your racquet strung by the man who did the stringing for Borg, McEnroe, Connors, Edberg, Cash, Graf, Evert and many more. Also a qualified BHS riding instructor, Masseur and has the Mobiliser- a superb machine used in the 2012 Olympics, in re-habilitation units in the RAF, Chelsea FC and many other areas of back pain. Email Rickman Tennis.
Sue Hunt Photography
Wedding, portrait and lifestyle photography
Crown House, Main Street, Medbourne, Market Harborough, LE16 8DT.
Telephone: 07771 997218.
Email: sue.horriganhunt@gmail.com.
Not Listed Above?
Everyone who lives in Medbourne knows about the pub and the shop. However, people may not know about local craftspeople and service providers. These businesses have much to gain by listing their services on this page. It's free advertising. Just go to the Add My Business page and fill in the form provided.