St. Giles' Church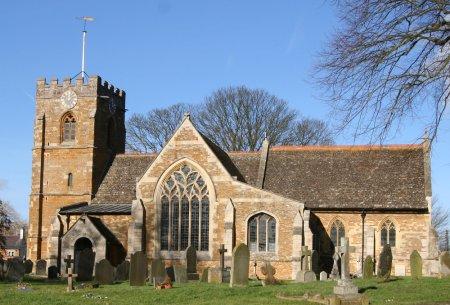 St. Giles' church belongs to the Parish of Six Saints circa HoltVisit the Parish web site to obtain details of the church, its services, the Rector, churchwardens and much more. There is a history page for St. Giles' Church on this web site.
Stained Glass Windows
Two of the stained glass windows in the church have been replaced in recent years by Medbourne stained glass artist Derek Hunt. There is a video of the process of making and installing the window installed in March 2015. See: http://youtu.be/WmR8CilSiHY.
Inside St. Giles' Church
As a very photogenic feature of the village, St. Giles appears on many photographs in the Picture Gallery. Below are a couple of views of the inside of the church.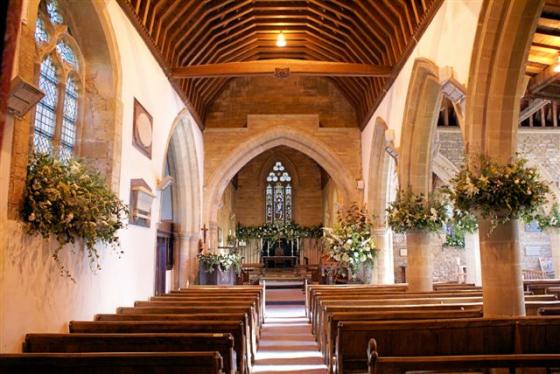 St. Giles' church ready for a wedding. Copyright © Peter Jackson.
A timeless image. The same scene as above - St. Giles bedecked for Harvest Festival, 1901.