Medbourne Business Establishments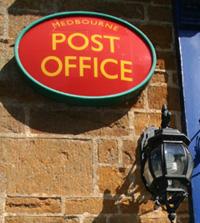 This page is the meeting place for businesses in and around Medbourne. Information is presented on two pages: this page (Business Establishments) and Traders, where the latter are typically self-employed people offering specialised trades, skills or services.
Businesses may have their own web site or a full-page description on this site; see the list below:
Groceries, delicatessen, newsagent, off-licence, dry cleaning, Post Office counter.
Medbourne Grange
Bed and breakfast.
Recording, videos, graphics, guitar tuition.
Not Listed Above?
It's very easy to add your business to this page. Just go to the Add My Business page and fill in the form provided. All publicity is good and free publicity is even better!