The Cunards and their tenure of Nevill Holt
Introduction
This is the story of an ancestral estate owned by a distinguished family which suffered financial difficulties, temporarily alleviated by a rich American, only for those difficulties to re-appear some years later causing the Estate to be sold.
Sir Bache Cunard arrives at Nevill Holt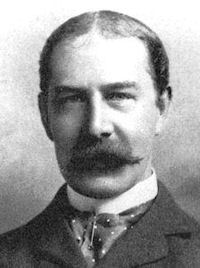 The Cunard family originated from Germany but Sir Bache's grandfather Samuel was born in Halifax, Nova Scotia, Canada and was the founder of the well-known shipping line. In 1859 he was elevated to a Baronetcy by Queen Victoria, although the title became extinct in 1959 on the death of Guy Cunard the seventh Baronet. Bache (pronounced "beech") was born in Canada on the 15th May 1851, the son of Sir Edward Cunard and Mary Bache Cunard he had eight siblings, three brothers and five sisters.
In 1876 his brother Edward purchased the Nevill Holt Estate but following his death in 1877 the property was inherited by Sir Bache who was a countryman at heart dedicated to hunting and polo.
By 1886 Sir Bache found himself in constrained financial circumstances which caused him to mortgage the Estate to some clients of Peake and Company, Solicitors in London. By 1893 however the mortgagees wished to foreclose on the mortgage and Particulars of Sale were prepared. However, his marriage in 1895 to Maud Burke enabled the Estate to be maintained.
Maud Burke
Maud Alice Burke was born on the 3rd August 1872 in San Francisco to an Irish-American father and a half French mother but was subsequently raised in New York. She hoped to marry the grandson of the last king of Poland but he jilted her, subsequently in April 1895 at the age of twenty three she married Sir Bache Cunard who was twenty one years her senior. In 1896 they had a daughter Nancy. They had little in common, Sir Bache preferred to live at his country estate at Nevill Holt where he was a keen huntsman. Maud on the other hand had a taste for the arts and music together with an extensive social life. She left Nevill Holt in 1911.
The Sale of Nevill Holt
His wife's decision to leave Nevill Holt left Cunard in financial difficulties again and the mortgage was foreclosed in 1912. At this time C. F. Nevill Peake contracted with the mortgagee to purchase his interest; he was a grandson of Charles Nevill (d.1848). He died in 1918 and his executors offered the Estate for sale which took place by auction on the 19th August 1919 in the Assembly Rooms in Market Harborough.
At the time of the proposed 1893 sale there were approximately thirty lots on offer in Medbourne village but by the actual sale in 1919 there were only five left, one cottage and four parcels of land, the others having been sold off piecemeal between 1912 and 1919. At the same auction several parcels of agricultural land in Nevill Holt were sold and the house itself and surrounding land were purchased by the Reverend C.A.C. Bowkler for use as a preparatory school.
Lady Cunard's final years
In 1911, after leaving her husband in Leicestershire, Maud moved to London with Nancy and became a leading light in London society becoming known as a lavish hostess. Later in 1911 the Cunards separated and Maud fell in love with Sir Thomas Beecham the conductor, becoming recognised as his companion. Following her husband's death in 1925 she never remarried but assumed the name Emerald.
In the 1930's she formed a friendship with Wallis Simpson the fellow American who had a liaison with Edward Prince of Wales. Thinking that Wallis would become Queen, Maud hoped to secure a position in the Royal Household but her dream was dashed when Edward abdicated in 1936.
Beecham's move to America during the Second World War caused Maud to return to New York but when he announced that he intended to marry another woman she returned to London, living in the Dorchester Hotel where she died a lonely death in 1948 at the age of 75.
Sir Bache's final years
In 1914, having already left Nevill Holt Sir Bache took up residence at Haycock House (see right) in the parish of Stibbington, Cambridgeshire, the property was an old coaching inn but between 1887 and 1928 it was a hunting lodge owned by the Cavendish family. After 1928 it reverted to an inn but is now a well-known hotel close to the A1 road. Sir Bache died on the 4th November 1925 and is buried in Stibbington churchyard (see below), following his death a silver chalice was donated to the church in his memory and is still in use today.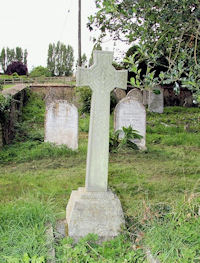 ---
Staff at the House
The photo right shows the staff at Nevill Holt. Judging by the dress this photo corresponds with the tenure of the Cunards at the house.
Acknowledgements
Researched by Keith Sandars who, in turn, acknowledges valuable information provided by Mick Cooper, David Tyler and the Rev'd. David Ridgeway, Vicar of Stibbington.
Published July 2016.