Medbourne from the air
The photos below are aerial shots of the village taken at different times. It is interesting to compare them to see how the village has developed over time. Click on any picture to bring up a full-size image.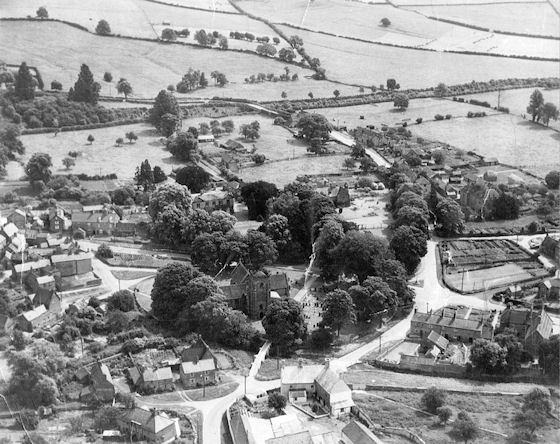 This picture is known to date from the late 1940s . Orientation is roughly East facing with Hallaton Road in the immediate foreground.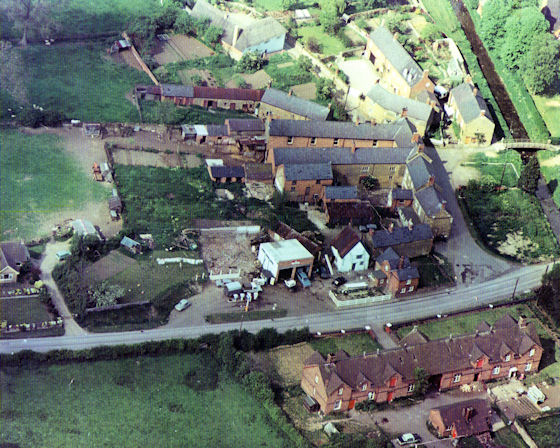 Date unknown facing roughly North. Ashley Road in the foreground showing the Fernie Stables before conversion to residences and a garage opposite now also residential.
This is known to date to the late 1960s. Orientation is roughly west facing. This depicts Hallaton Road.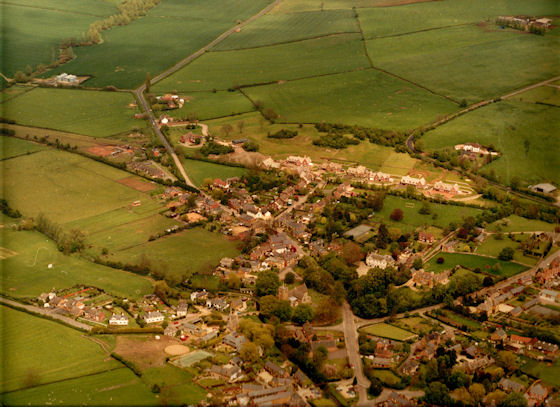 Thought to be taken aronud 1994 due to the development work on "The Batters" at the top of Old Holt Road. Also, 41a Main Street, built 1989, is clearly visible and the Rectory, built in 2000, is missing. Orientation is roughly North facing.